Ukrainian Classical Ballet
Gran Gala'
Teatro al Massimo
Questa settimana dal 30 Settembre al 9 Ottobre al Teatro al Massimo il Maestro Aldo Morgante ha ospitato i migliori Étoile dell'Ukrainian Classical Ballet: oltre 30 ballerini, che hanno danzato sulle note dei brani più famosi dei balletti mondiali.
Lo spettacolo si divide in due tempi, il primo decisamente più soft;
possiamo assistere ai classici della Danza, i costumi sono così semplici ed eleganti che l'attenzione viene catturata dalla leggerezza dei movimenti.
La seconda parte fa crescere nello spettatore la passione, si viene proprio travolti da ogni dettaglio, dalle espressioni di ogni singolo ballerino, dalla perfezione dei  corpi, ogni muscolo svolge la sua attività con una precisione assoluta.
Interessante l' esibizione che rievoca l'Oriente, protagoniste indiscusse
  Sensualità  e Sinuosità 
  e per finire la Passione infuocata della Spagna sulle note di Balada Para un Loco -Milva 
La scenografia è semplice ma molto d'effetto.
Vi lascio i titoli di alcuni dei brani presenti nello spettacolo sperando che ascoltandoli possiate comprendere l'intensità di questo viaggio.
The Nutcracker, Op. 71, TH 14, Act II: No. 13 Waltz of the Flowers (Live at Walt Disney Concert Hall, Los Angeles / 2013) di Los Angeles Philharmonic & Gustavo Dudamel 
The Prince and the Young Princess: Andantino quasi allegretto di USSR State Symphony Orchestra & Evgeny Svetlanov
Act III In the Castle of Prince Siegfried: A Ball At the Castle: No. 19. Pas de Six: II. Variation I: Allegro di Mikhail Pletnev & Russian National Orchestra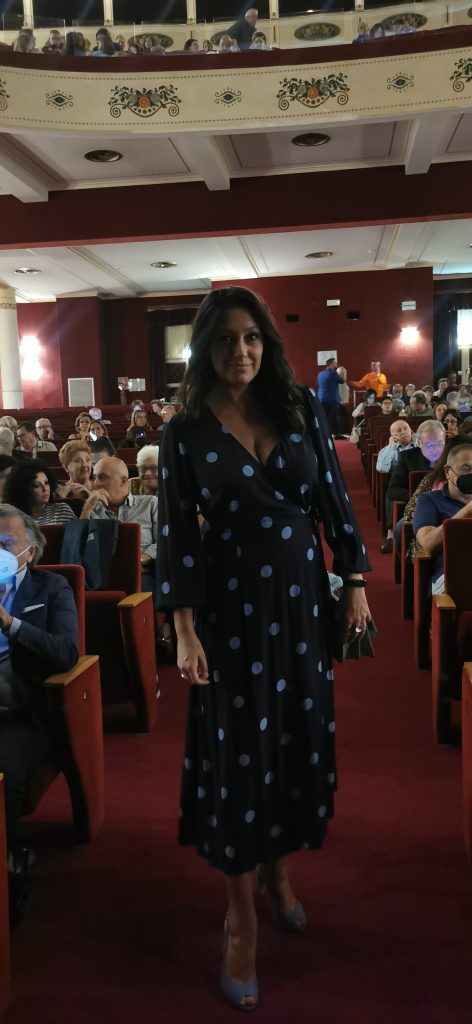 Eccomi qui, dopo una dura giornata di lavoro, con la stanchezza che si legge sul mio viso sono contenta di esserci stata!
Non potevo perdermi queste ore di benessere, perché assistere ad uno spettacolo come questo ti arricchisce, ti aiuta ad abbandonare la mente, a sognare.
Ma ti stimola alla riflessione che la Compagnia danza, le loro punte sfiorano il palco e intanto nel loro paese c'è strazio, dolore, distruzione, morte.
Ciò nonostante loro ballano, sempre..sempre di più, è come se si elevasse quel senso di pace..
Come se invocassero il cielo di far calare la bellezza sul mondo e far sparire tutto ciò che di assurdo inevitabilmente accade.
Anita
 or  Click here