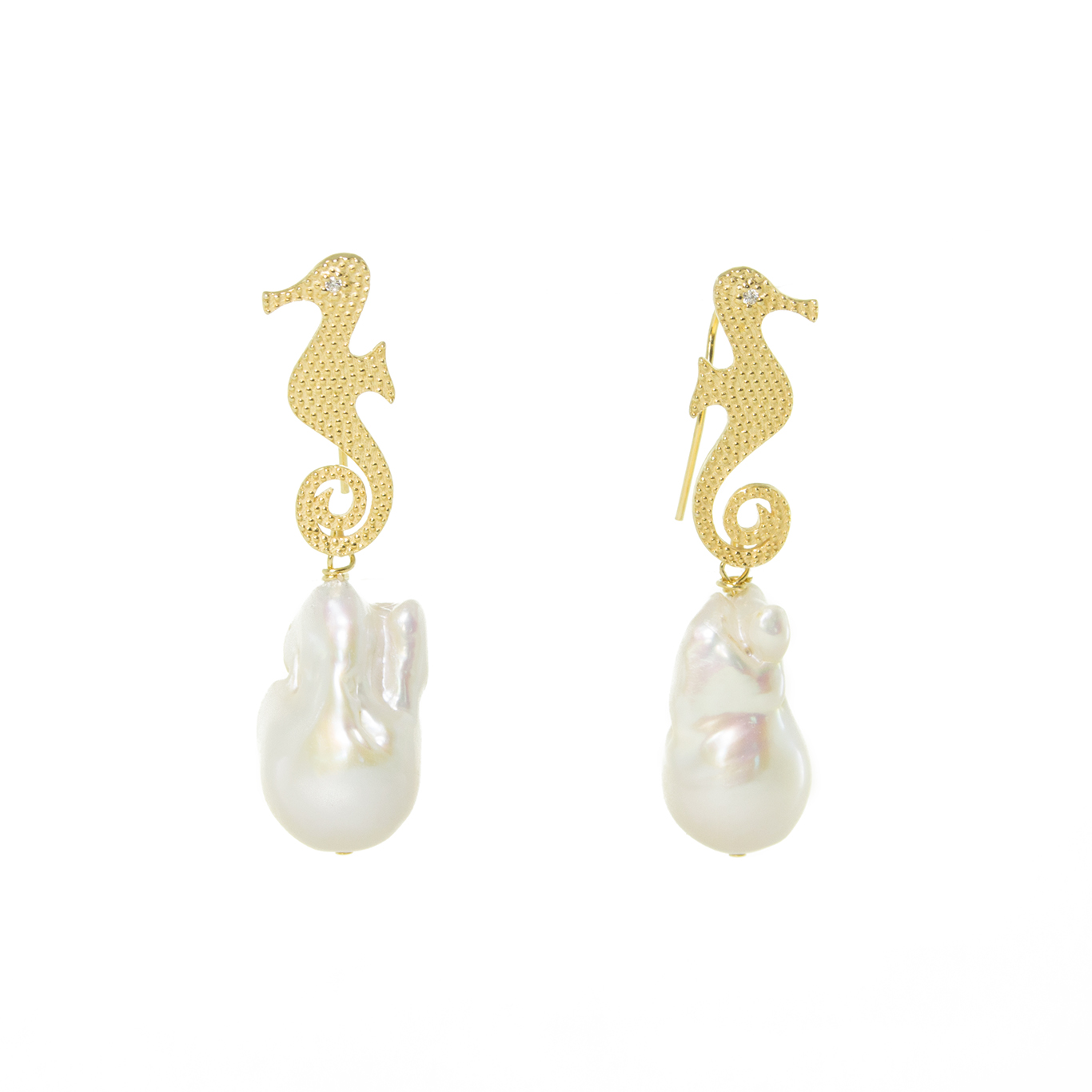 Sea Horse – N 116
76,00€
10 gr
6 cm
(
the weight is based on a single earring)
Manufacturing of this product has been realized with hand crafted procedures and not industrial.
Small imperfections and ripples of the surface are deliberately present and they are a feature of the product, proving the hand-made manufacturing procedure.
Out of stock
Description
SEA HORSE
Silver earrings with high quality scaramazza pearl.